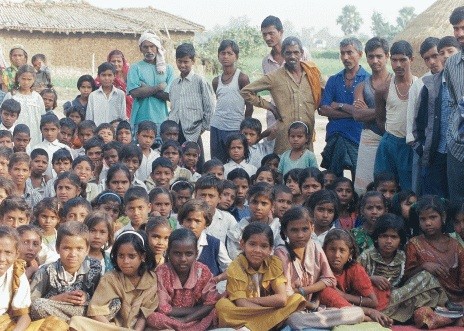 "Someday, I'd like to establish a school in India"
Everything started from the word what I say. A driver said to us, "Our village has no school. Please open a school there!"
(We are managing a hotel in Bodh-Gaya. He was a driver of our hotel.)
He told us that a few children were able to go to school by walking long way, but 200 to 300 children couldn't go to school because of their poverty.
"Then, let's open a school in the village!"
I said. I was thinking it will be several months later for preparing.
3 days later, the driver said to us, "I told some villagers about school. And they said that they want you to open a school as soon as possible."
Thus, after my word, it took only a week to open the school in the village.